Monitoring Traffic and Visitors
Monitoring Traffic and Visitors
Monitoring your SERPs and Page Rank
Let's check out Keyword Monitoring
http://www.digitalpoint.com/tools/keywords/
This utility can be used to check search engines (currently supporting Google, Yahoo and Bing) for search engine ranking and track those ranking historically,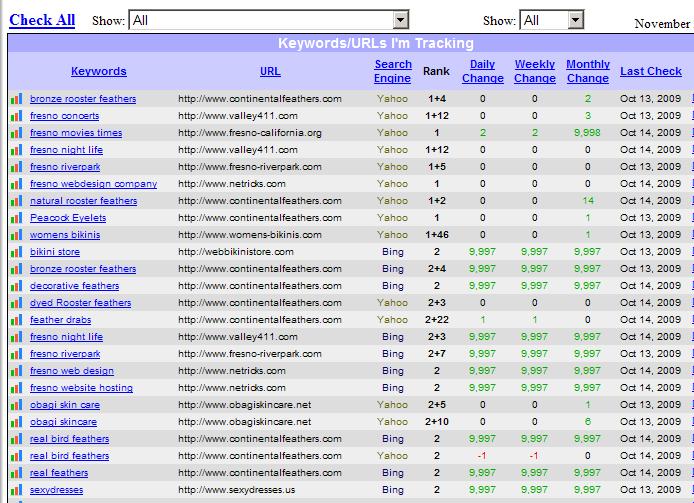 Address:
516 W. Shaw, Suite 200
Fresno, CA 93704

Telephone: 559.222.2500

E-mail: info@netricks.com
"I wanted more than just a generic website for my Valley411. So, I turned to Greg Richburg and the staff at Netricks to come up with something unique … something that stands out. And that's exactly what I got."
Vera Jones,
Valley411.com