CMS Integrated
---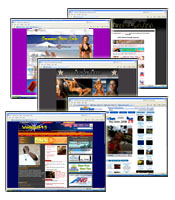 Easy to implement and use.
This simple JQuery script can be implemented into the Netricks CSM quickly and easily. Simple to manage and change content, add images or whatever.
The area for content is editable through the CMS and can be done without the user having to know any code or webdesign knowledge.
This is just one great reason to get and use the Netricks, CMS in your business web development project. The Netricks CMS may be used for your complete web development needs or in conjunction with your website as an added tool.
The Netricks CMS may even be used top represent your company on the Web 2.0 mobile platform.